Results / Development Days Pennine SC - 18/02/2023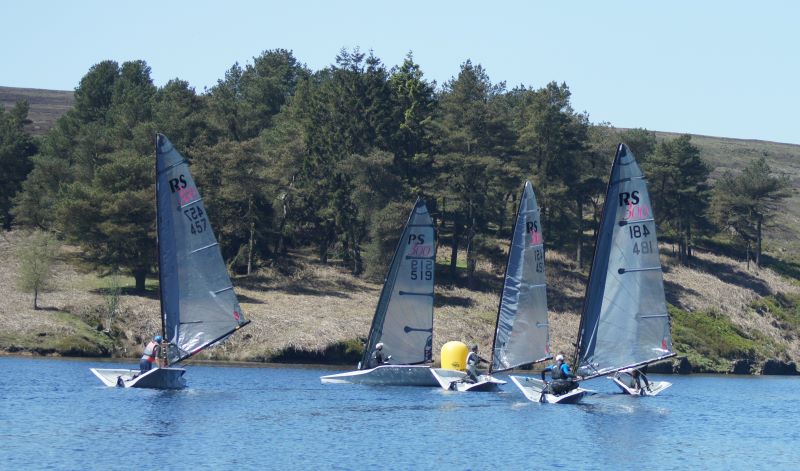 The weekend of 18-18 Feb was our first RS300 Development Day at Pennine SC. Despite the challenging conditions, all involved pushed themselves extremely hard to get the most out of their time on the water. After a fruitful briefing and discussion on key focus areas, we hit the water for some breezy training. There was plenty of swimming this time around but with some awesome displays of tenacity and leaps of improvement in conditions quite frankly beyond the norm! Back ashore, a debrief focussed on video captured during the session and sailors could see the good and bad in real time, which generated good debate. After this training, the sailors will be able to claim £20 off their national's entry fee, and again at further development event they attend. If you fancy some coaching with your RS300 pals, or perhaps want to join us for the first time without the pressure of racing, consider our Development Days!
Next dates for 2023:
Whitefriars SC 11-12 March
Stewartby WSC 1-2 April
Bolton 8-9 July
Stokes Bay 12-13 August
Event in Scotland TBC
A big thank you goes to Cheryl Wood and the team at Pennine SC for an incredibly warm welcome and great hospitality.
See the highlights on our YouTube Channel here
We look forward to seeing you at a Development Day. Tickets can be purchased from our shop here
Report by Pete Mackin