Results / Whitefriars SC Open Whitefriars SC - 17/06/2023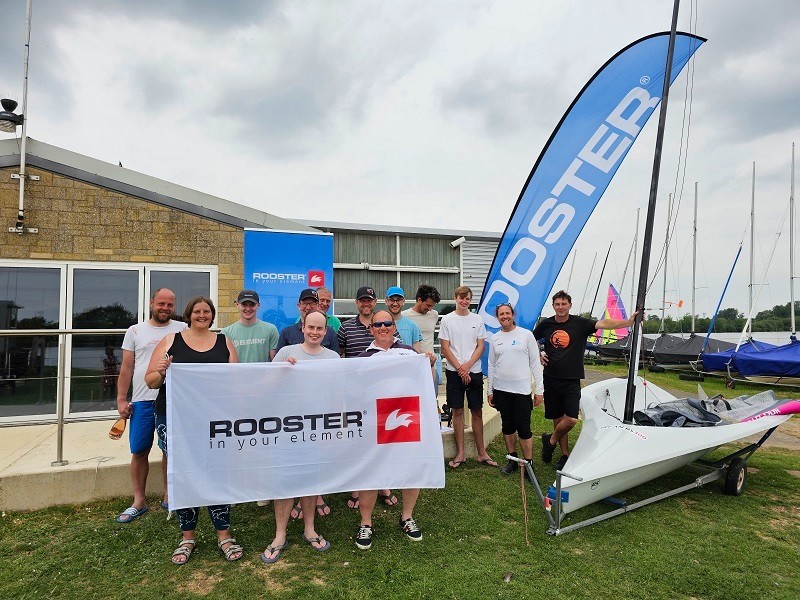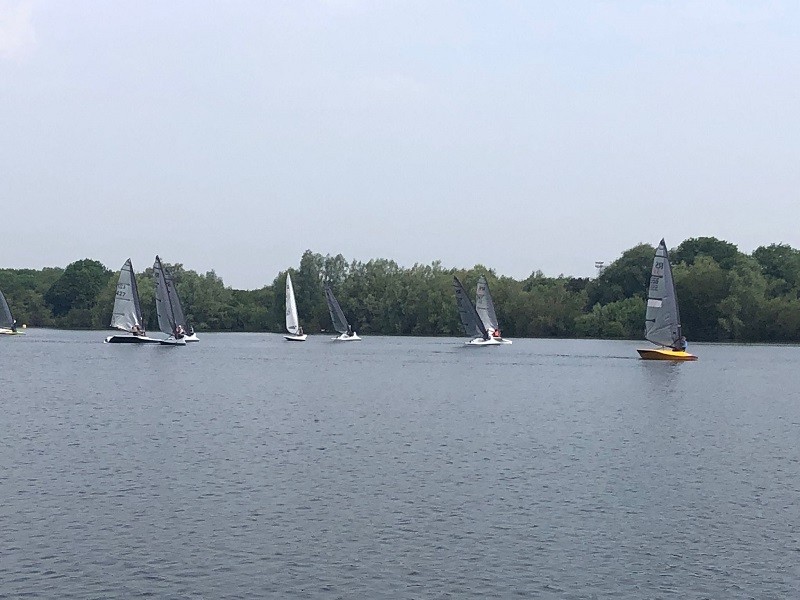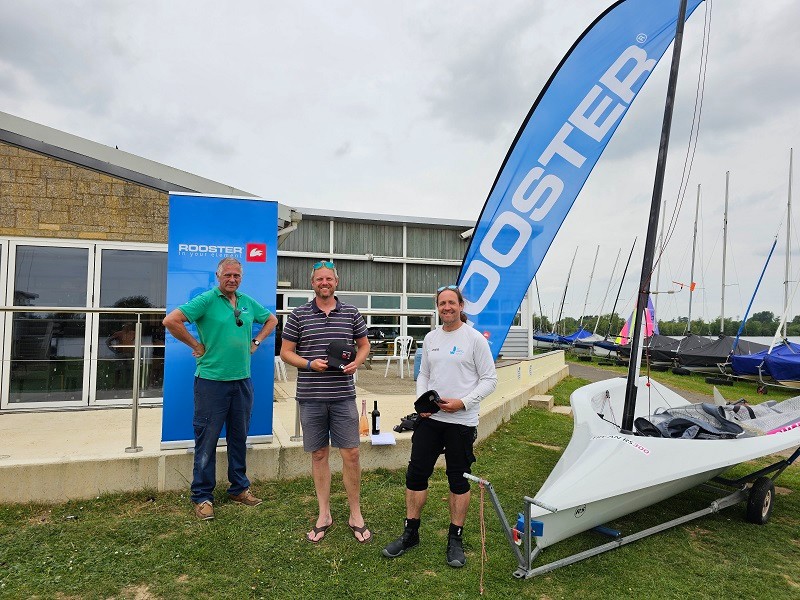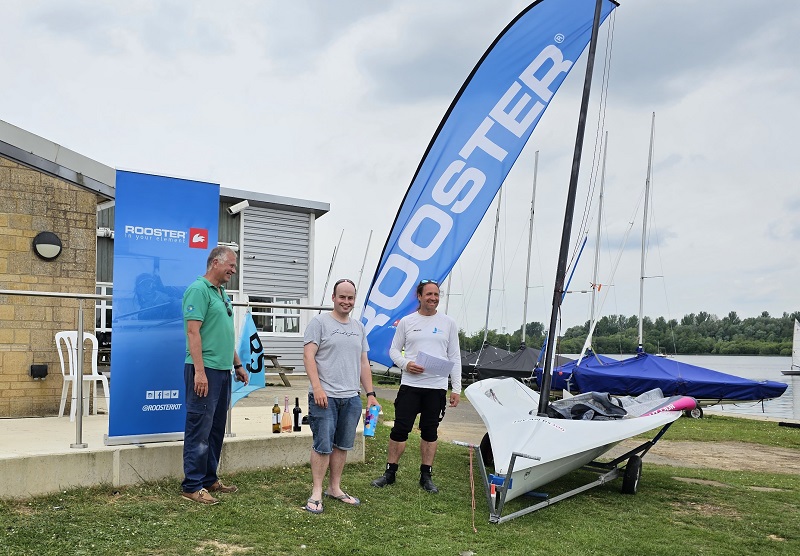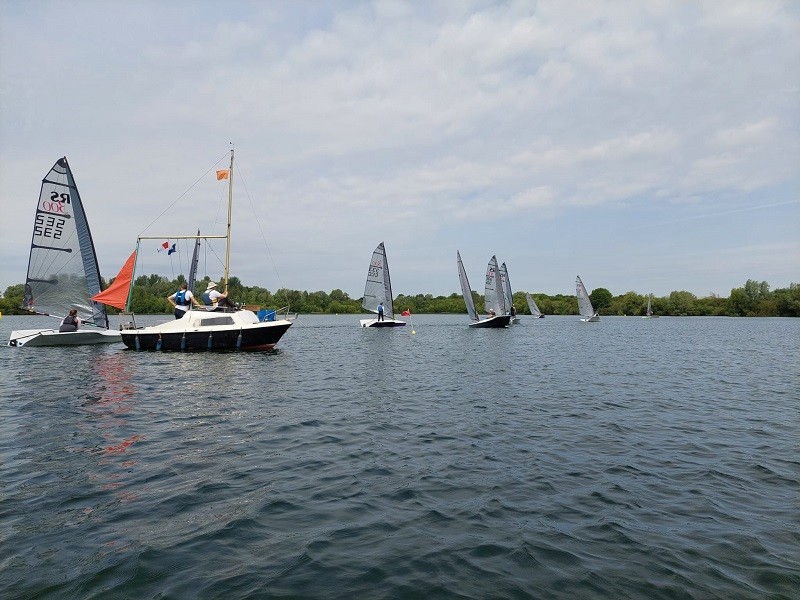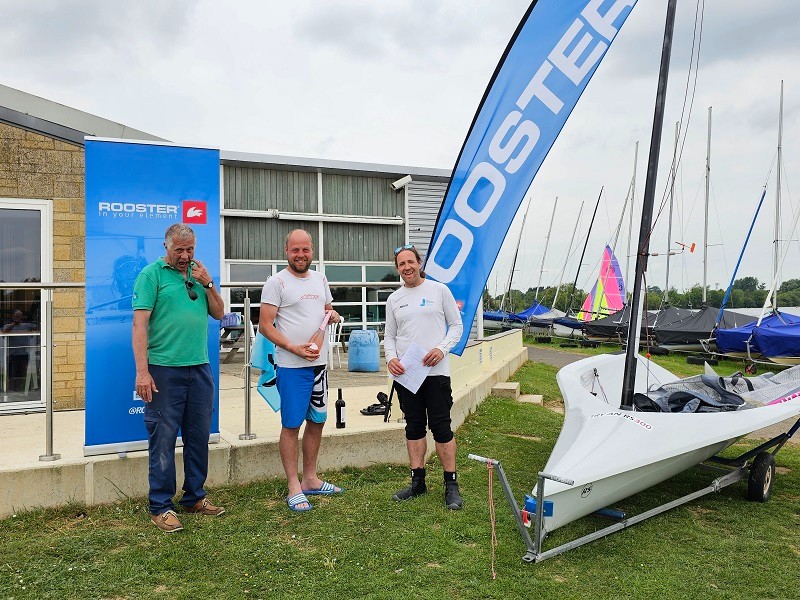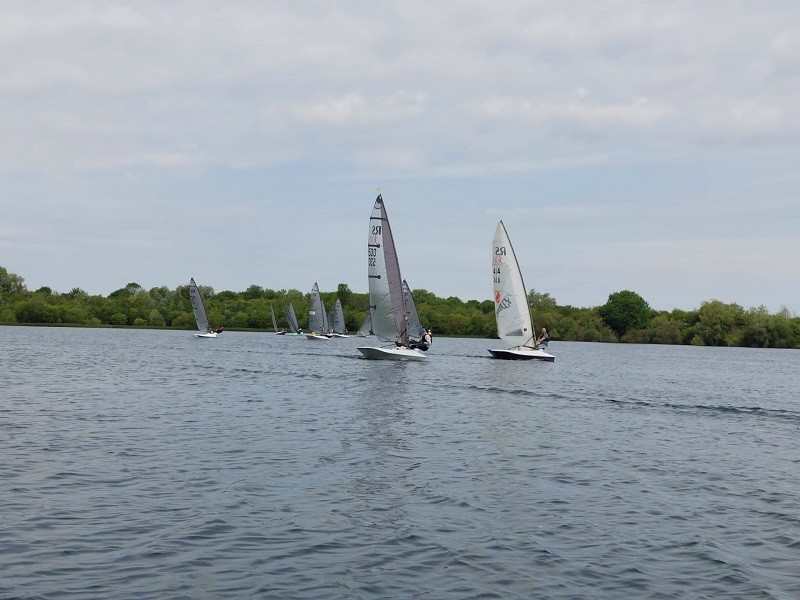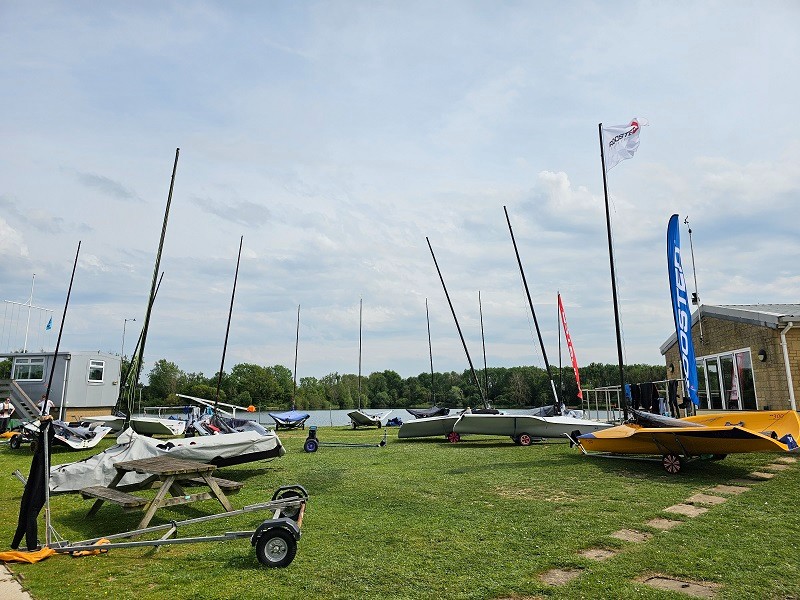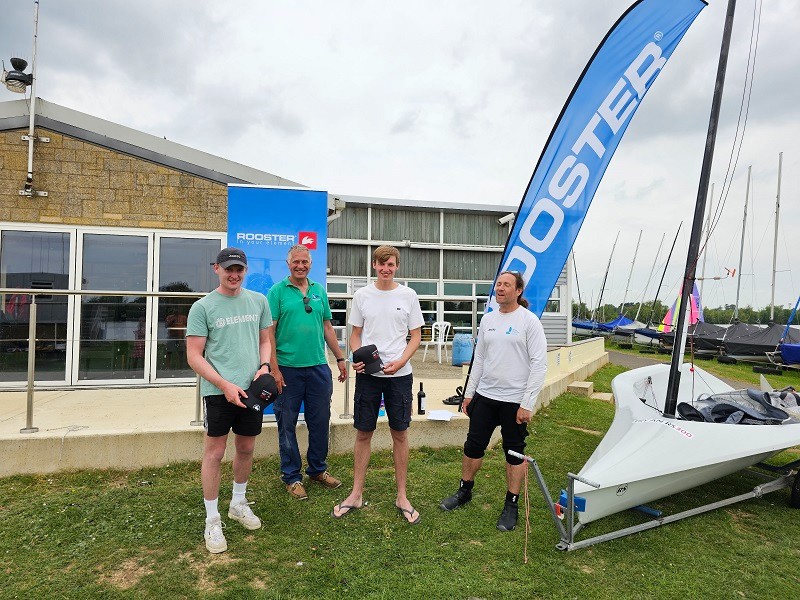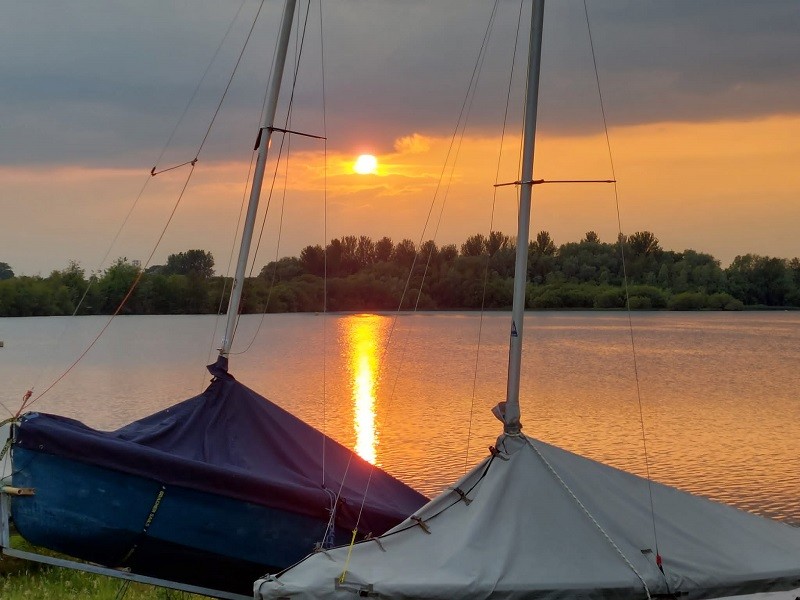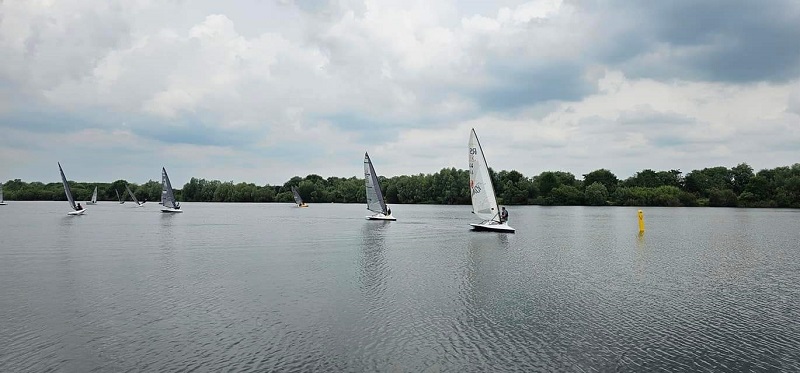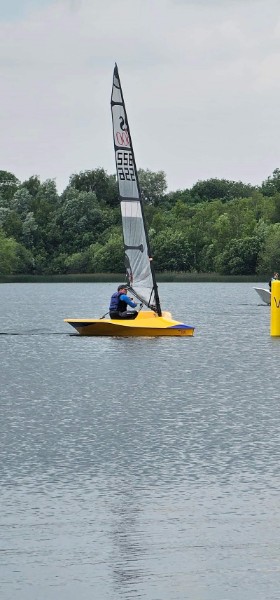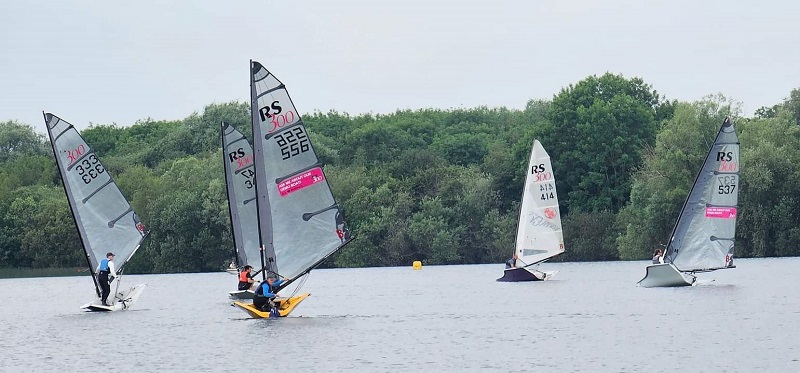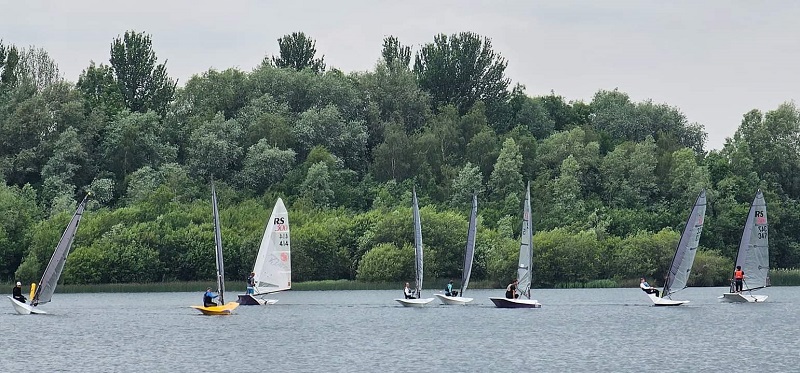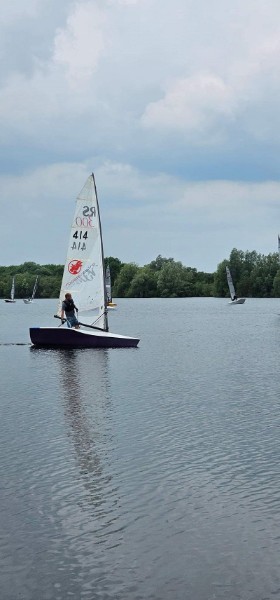 Congratulations to Rob Kennaugh for winning Whitefriars!
Great photos thanks to Harriet Critchley and Richard le Mare
Rooster National Tour at Whitefriars Sailing Club 17-18 June 2023
This leg of the Rooster National Tour took the RS300 fleet to Whitefriars SC in the Cotswolds.
Day one was very hot and humid with varying light and shifty conditions. The first race started on time with all but one boat making the start. Peter Mackin was launching his boat as the start gun sounded, which wasn't the best start to the event. David Acres navigated the wind shifts and won the first race. The race officers were very patient with us as we had two general recalls eventually getting the black flag out to make us all start correctly. This race went to Rob Kennaugh. The third and final race of the day finished with Pete Mackin winning. After the first day of racing there were only four points splitting the top three boats.
The evening is always a great attraction to this event with such a friendly and welcoming club, and with dinner and drinks were provided.
The second day brought a very similar feel, 2 to 5 knots but very hot and muggy conditions. The fleet ventured out and Pete Mackin finished what he started the day before with another first. The second race was postponed so the wind could fill in. After a bacon butty break, the 14 boat strong fleet went out for the penultimate race. Jamie Cuxson achieved his best result of the event with a second place, and Rob Kennaugh won again. In the final race of the weekend, the first and second, third and fourth places were all separated by one point each. Pete Mackin had a very large lead at one stage but the three chasing boats of Rob Kennaugh, Tim Le Couilliard and Luke South endrf up on his wake by the second to last leg.
It was a great event with many new faces to the RS300 fleet. It is super to see such close racing between new and old boats.
Andy Reynolds Jones won the Endeavour price, and Max Buswell and Jamie Cuxson won the mid-fleet hero awards. Will Powell was third, Pete Mackin finished in second place, and first place went to Rob Kennaugh winning by just one point. Thank you to our RS300 National Tour sponsor Rooster for the limited edition quick dry cap prizes.
See everyone at the next Rooster National Tour event at Stewartby WSC 22-23 July 2023!
By Will Powell
RS300 Whitefriars Sailing Club Open 17-18 June 2023
Position
Name
Sail #
1
2
3
4
5
6
Total
Prize
1
Rob Kennaugh
414
(5)
1
2
2
1
2
8
Winner
2
Pete Mackin
556
(dns)
2
1
1
4
1
9
Second
3
Will Powell
347
3
3
3
5
3
(5)
17
Third
4
Luke South
520
2
4
5
3
(6)
4
18
5
Tim Le Couilliard
530
4
(10)
7
7
7
3
28
6
Jamie Cuxson
333
8
6
6
(11)
2
8
30
Midfleet Hero
7
Ben Heppenstall
537
7
8
8
(10)
5
6
34
8
David Acres
544
1
5
15
4
15
(dns)
40
9
Rich Le Mare
305
9
9
4
6
15
(dns)
43
10
Max Buswell
366
10
(12)
9
8
10
7
44
Midfleet Hero
11
Phil Underwood
5
11
7
10
(12)
9
9
46
12
Paul Watson
52
6
11
15
9
15
(dns)
56
13
Andy Reynolds Jones
427
12
13
11
(13)
11
10
57
Endeavour
14
Cheryl Wood
532
13
15
(dns)
14
8
11
61