Results / Noble Marine Allen RS300 National Championship Dovey YC - 07/09/2023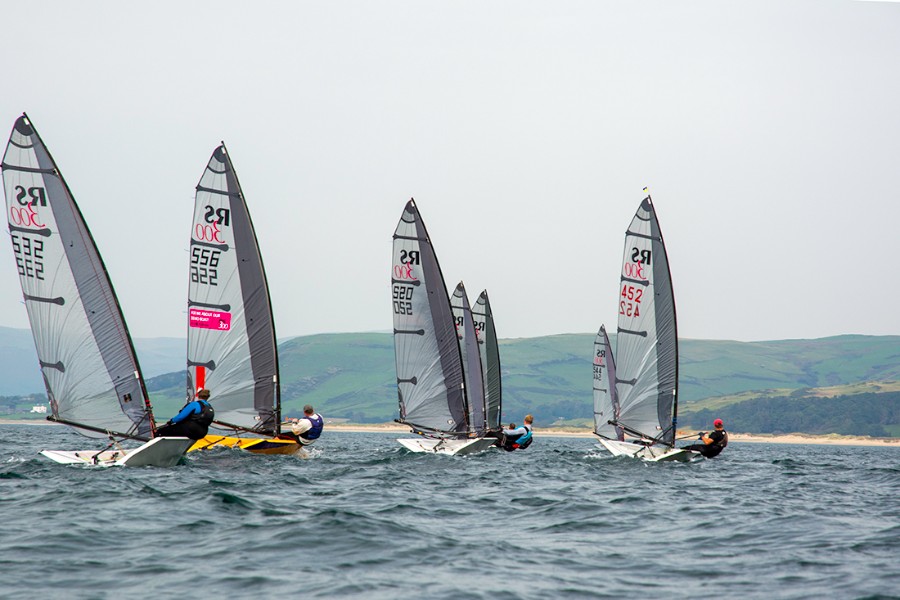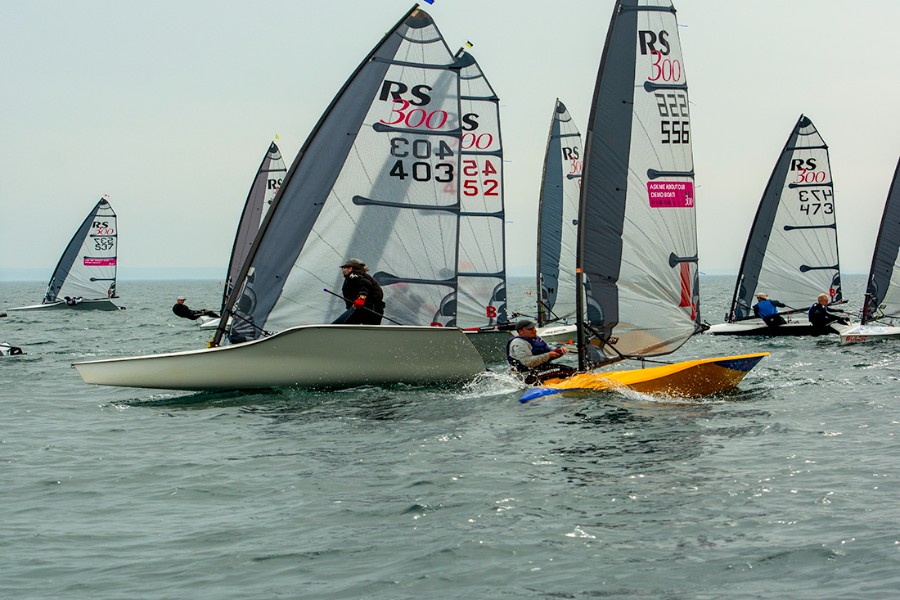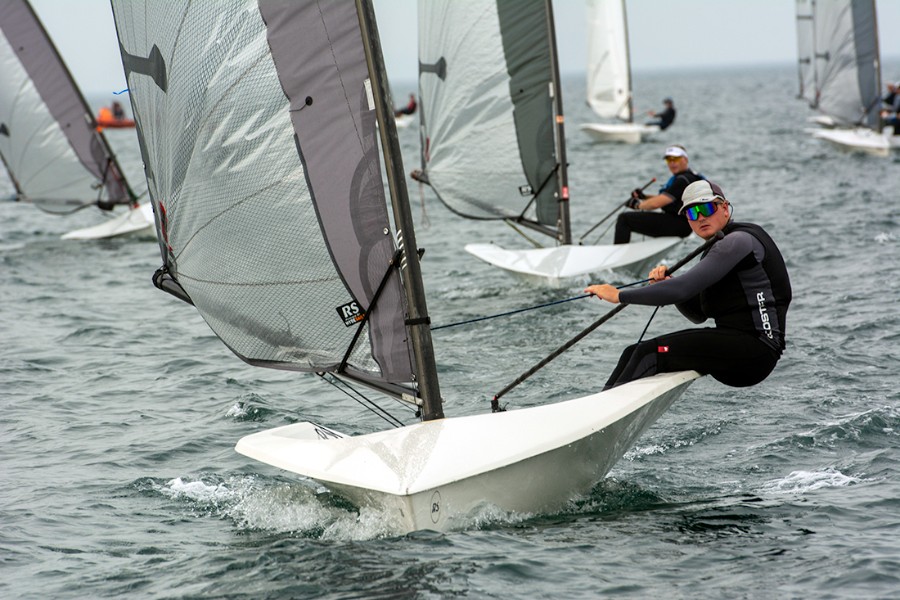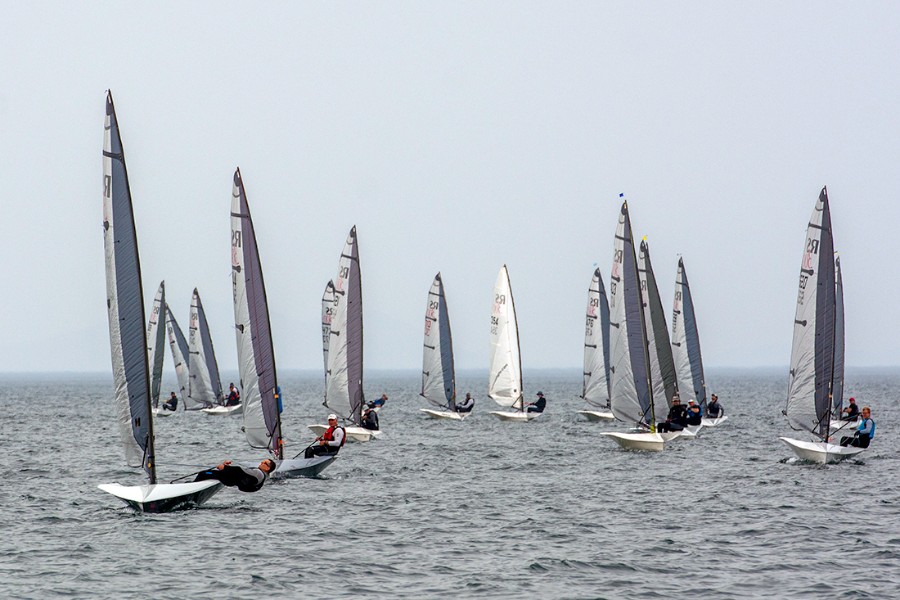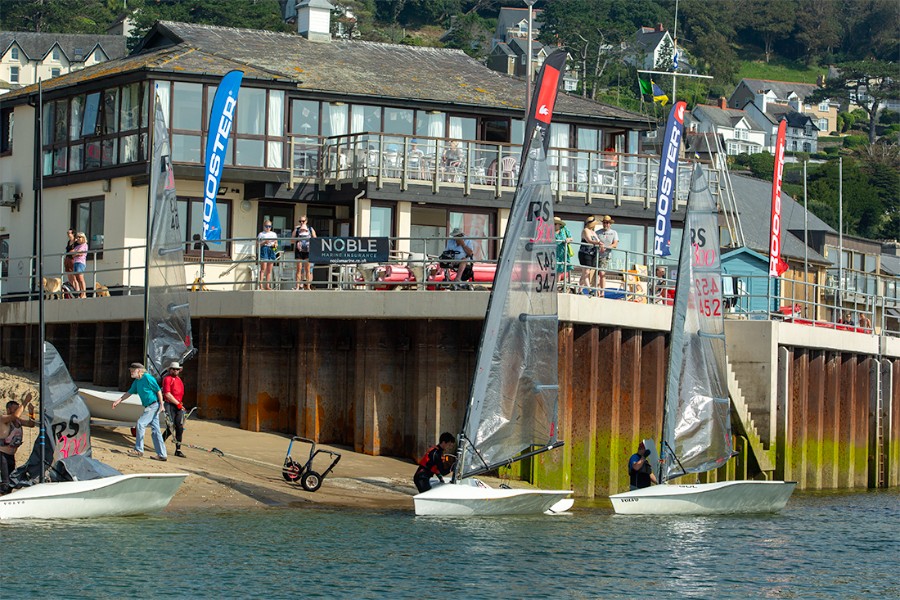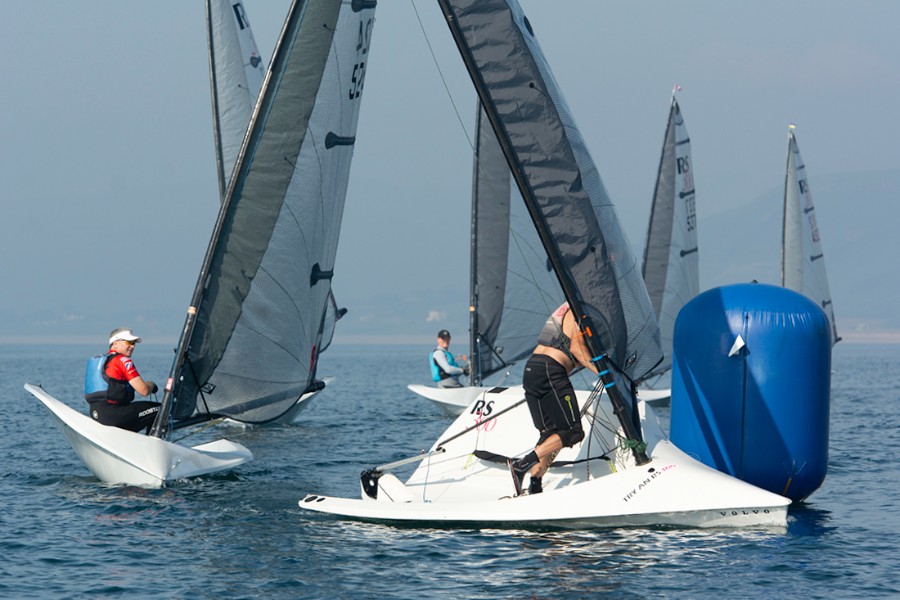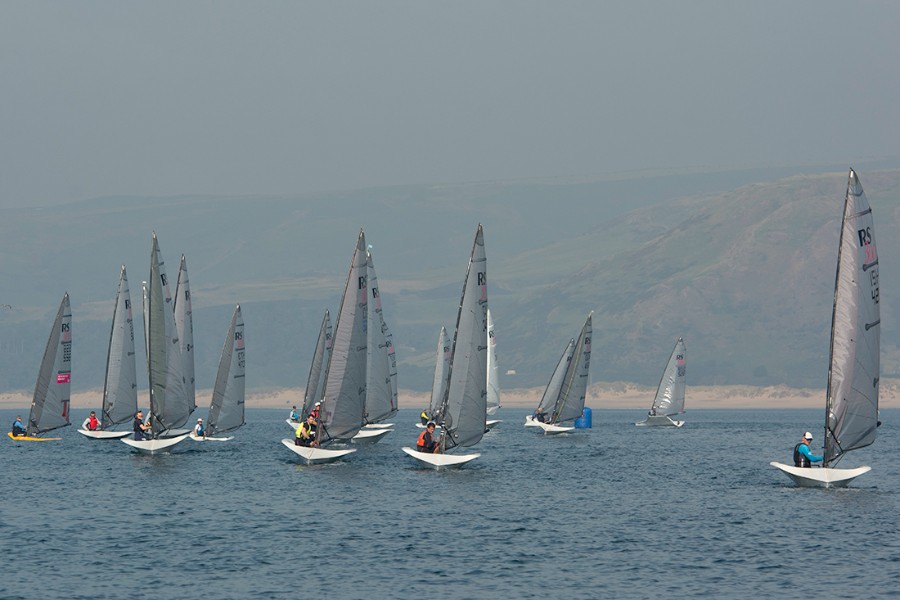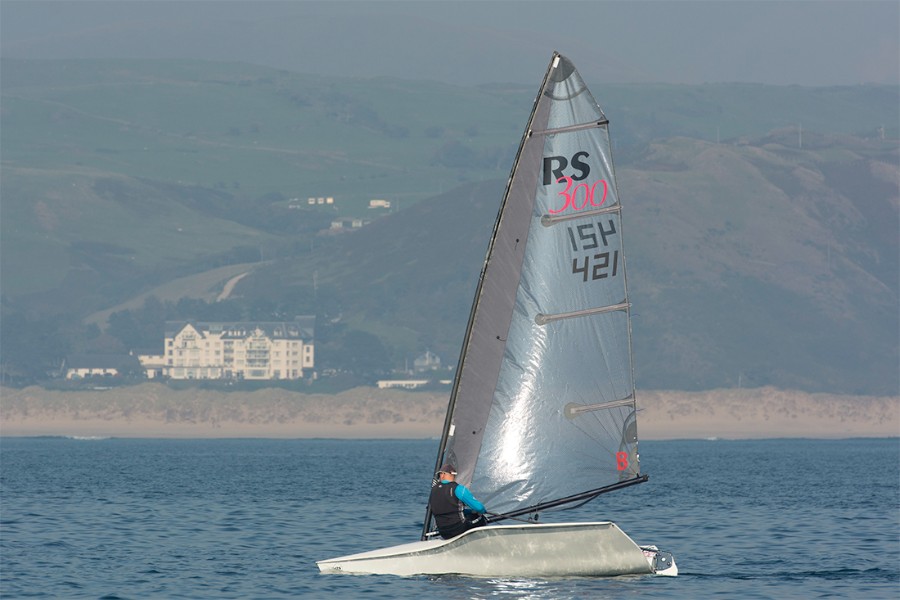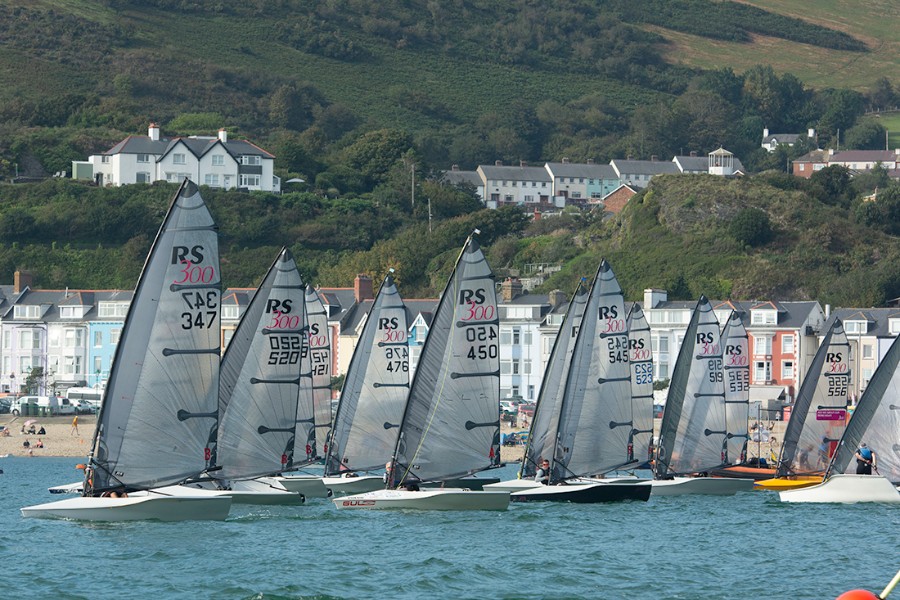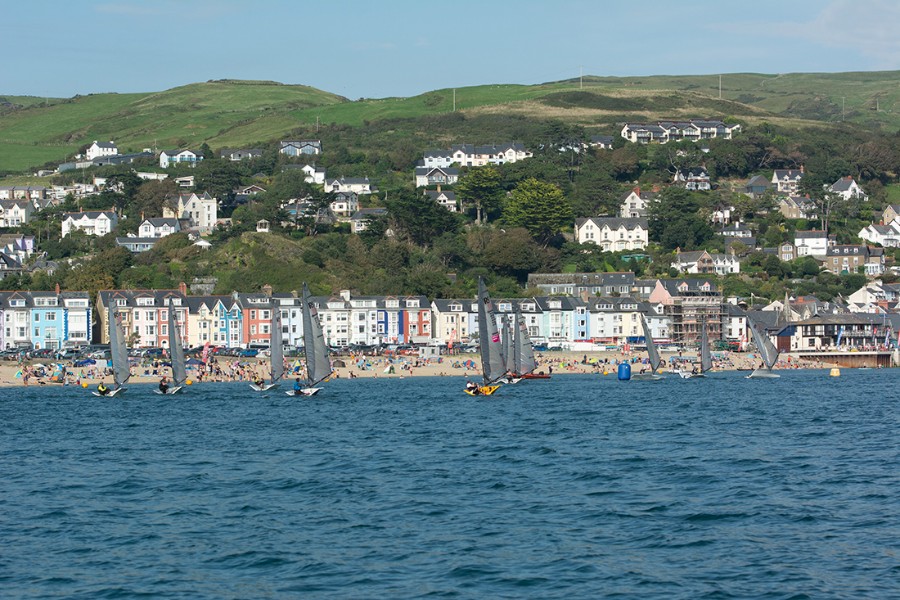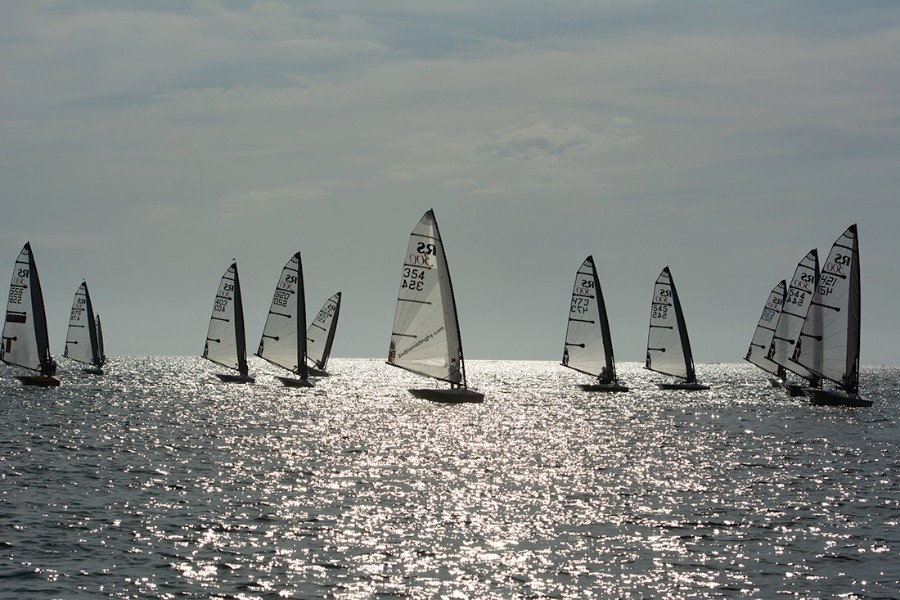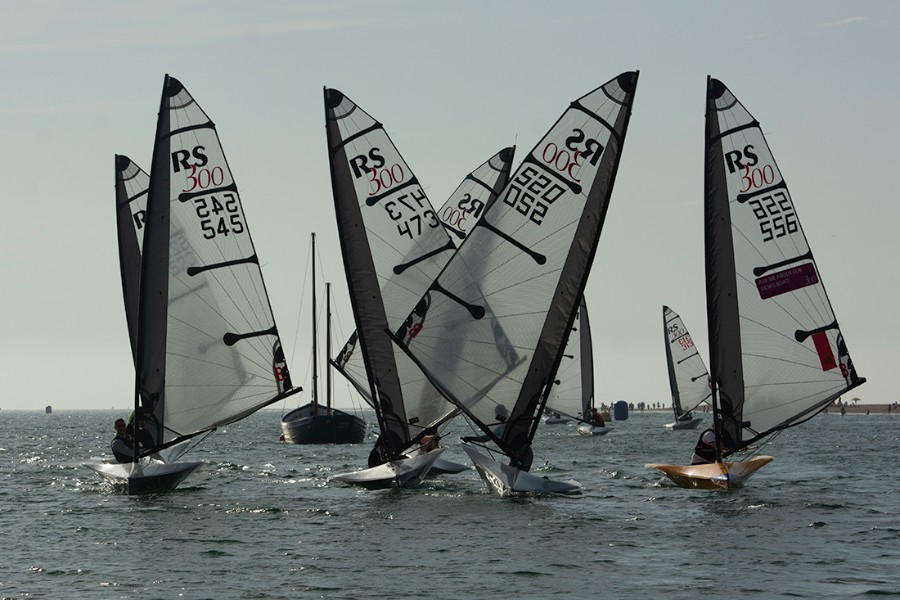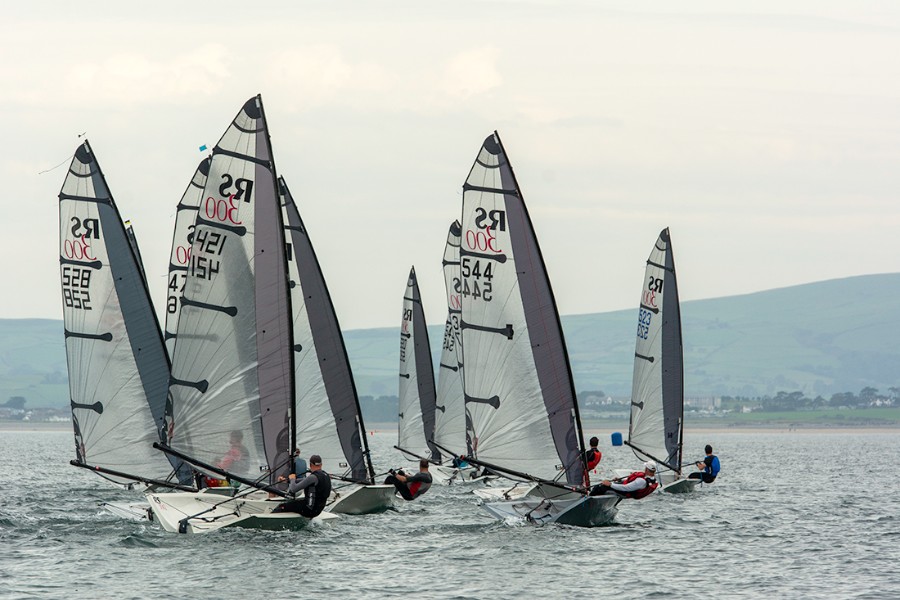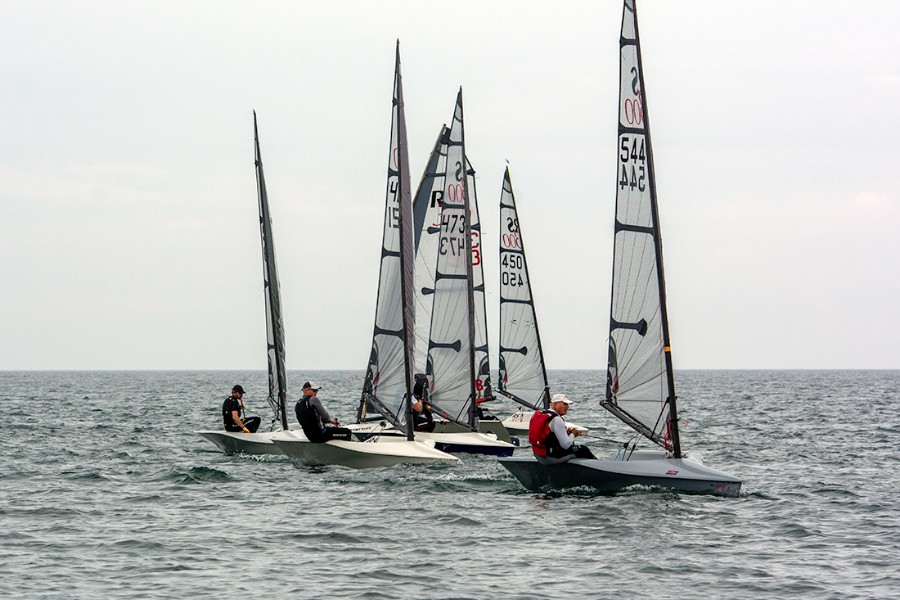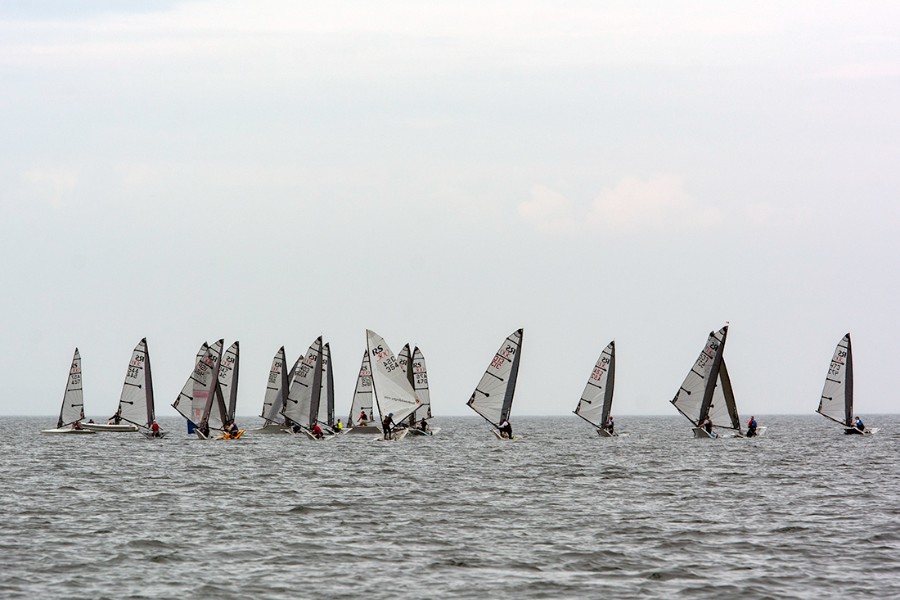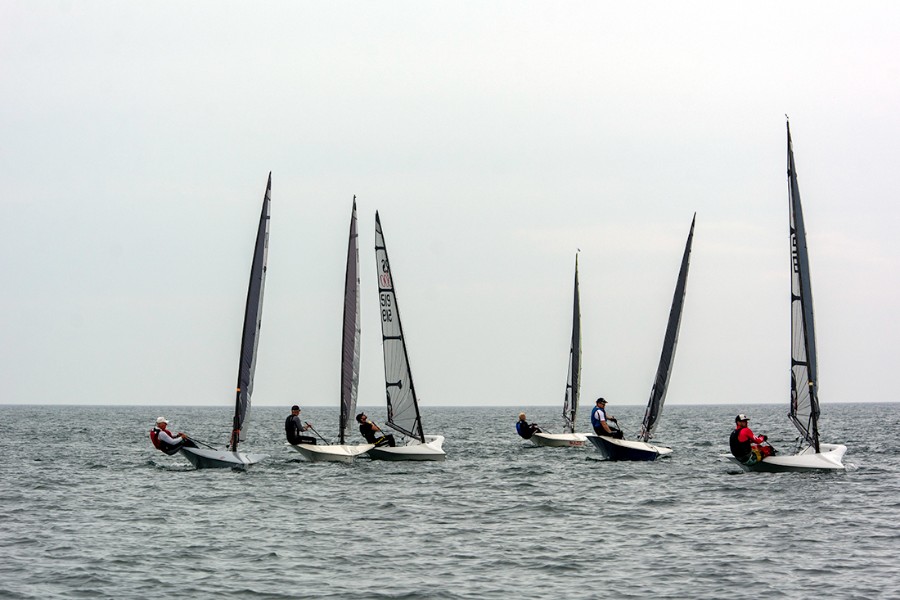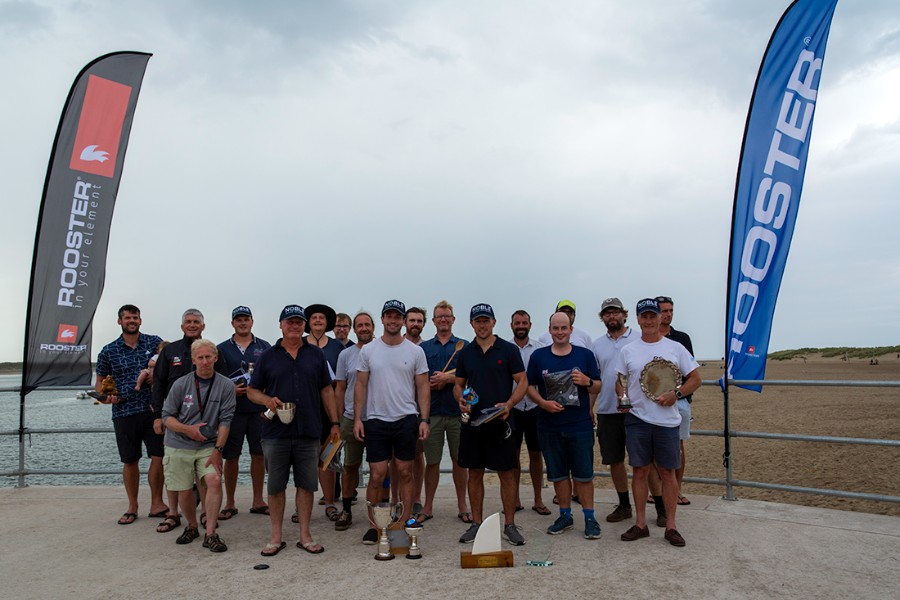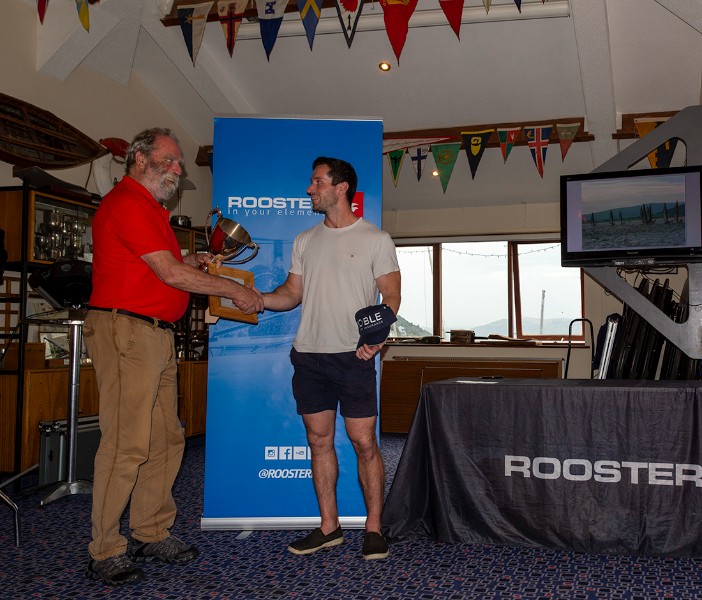 CONGRATULATIONS TO HARRY MCVICAR YOUR NEW 2023 RS300 NATIONAL CHAMPION!
Thank you very much to Dovey YC and to our generous sponsors Noble Marine and Allen.
Photos thanks to Mary Fletcher of "Lens2Print". You can see the full event gallery here
Click on the report name to be taken straight to it
Paul Watson
Last year's champion and local (ish) boy, Paul likes a bit of breeze and some waves so Aberdovey should suit him. Has recent fatherhood diverted his focus or given him a reason to try harder?
Dave Acres
Dave is a multiple national champion and master of the RS300. He was 3rd last year and rumoured to be responsible for our cruel handicap by sailing so well at his home club of Emsworth. The only question is whether his knees will last the week!
Pete Mackin
The current class chairman and proud owner of 'that yellow boat', Pete is looking to improve on his 4th from last year and has had a cracking season so far recently winning at Stokes Bay. He has been sharing his talents at our class coaching days which have been very well received. Has he kept enough tricks up his sleeve to win this year?
Harry McVicar
Harry was the highest ranking lake sailor last year, we know he's lightning fast upwind and he's now a seasoned CrossFit competitor. He's consistently top 5, could this be his year?
Liam Willis
Liam is an ex Aero 9 national and world champion so he knows a fast way round a course. Expect to see him challenging at the top of the fleet.
Others to watch
Will Powell – New to the fleet but a talented ex ILCA racer
Mark Schürch – 49er, Int 14 & Int Moth Sailor from Europe
Team event
We have 3 clubs represented by 2 or more boats; Emsworth SC, Stokes Bay & Hykeham. Will Dave A be able to hold onto the trophy again?
Whoever comes out on top this is set to be a fantastic event in Aberdovey. We have great sponsors on-board in Noble Marine, Allen and Rooster so excellent prizes are on offer.
The only question is whether the bar staff at Dovey YC know what's coming!
See you there!
By Ben Heppenstall
RS300 Noble Marine Allen National Championship Day One
Aberdovey is renowned as a brilliant Welsh holiday destination, with golden sandy beach, terraced B&Bs on the seafront and plentiful ice cream. With a blocking high pressure over Europe dampening spirits of champagne sailing conditions, many thought that rounders on the beach, summer holiday style, would be the order of the day.
Bizarrely all the forecasts proved wrong and an 8-12 knot easterly greeted a resurgent fleet of 21 RS300s. The run out over the bar was cause to wake a few sailors up with the odd spicy gust in the narrow channel.
Two races were scheduled with an opportunity for a third if the wind held on long enough.
The first race of the day got off bang on time with a slight pin end bias. The pin was busy. A scramble to tack onto port soon after the start caused a little shouting but all was kept clean. Reigning champ Paul Watson made his intentions clear arriving at the top mark first. Liam Willis, Dave Acres, Harry McVicar and Luke South rounded out the top five. The wind continued its slow trudge left as the fleet progressed across the top reach. Onto the run, Tom Moore had a wobble and then a splash and then a shout in displeasure as he dipped out of the top eight. The race was left to Paul and Liam to duke out, the pair fighting to the end of the race that was eventually shortened.
Race two and the wind continued left in the countdown producing another busy pin end. Mark Newton channelled his inner Barry Steele and lined up on port. However with the majority of the fleet bunching up three deep at the pin, it wasn't going to work. Pete Mackin thought he'd won the pin but in fact crashed into it so hard he practically mated with it. Harry McVicar clearly thought the pin hadn't had enough punishment and gave it a good whack as well. Despite the antics the left-hand side lifted significantly enough to put McVicar at the top mark ahead of Richard Hanby, Dave Acres and Mackin. McVicar was never really challenged in this race. Proving the unforgiving nature of the conditions, Champ Watson had a shocker and could only recover an 11th. Two laps were enough again as the breeze dropped on the final run.
With the breeze waning, the PRO called an end to proceedings. Sod's Law, with the fleet heading ashore the breeze picked up to at least help the fleet in against the tide.
All in all, a high scoring day for many in what's undoubtedly going to be a tricky regatta. Whoever can pull out a consistent scoresheet is likely to come out on top. But in these conditions, nobody is safe!
Report by Pete Mackin
Up on Y&Y here
Day Two of RS300 Noble Marine Allen National Championship
Day two of the RS300 National championship at Aberdyfi was a day of patience and skill. Clearly, I do not possess either, but for some reason have still been asked to write a report.
After a short postponement the fleet sailed out a couple of miles up the channel to be greeted by a fantastic 4(ish) knots of wind. Tim Le Couilliard took his weight shedding to the extreme by regurgitating some of his pride as he sailed over the bar... or maybe it was all the rum the night before. Once out into the bay, for some reason we decided to sail around a course of few times.
Race Three. With the wind seeming to track right the obvious thing seemed to be to follow it. This did not work.
Richard Hanby won, followed by Richard Hargreaves. Who had no right to be where he was in such light winds. Fortunately, he remembered that for the following races.
Race four. Robbed by being called over the line I went back and promptly had a terrible time. Harry McVicartook his second win of the champs followed by Steve Sallis.
Race five. The wind had now increased to a credible 4.2 knots. Steve Sallis rounded off his day with a win and took the day with a 3,2,1 scoreline. Harry remains at the top of the leaderboard with a one-point lead over Richard Hanby.
Less wind is forecast for day three so the results could really go anywhere.
Report by Paul Watson
Up on Y&Y here
Day Three of RS300 Noble Marine Allen National Championship
Day three started as normal, with 21 sailors staring hopefully at a millpond. Some hoped for wind, most for a day off.
After much debate and deliberation, the fleet decided to go racing inside the estuary, braving the flooding tide to get the best of the wind.
Race one kicked off with a solid 8 knots and the fleets scattergun approach to tide tactics ensued. Tom Moore nailed it going hard right up the beach and disappearing off into the distance. Dave Acres came off second best and Rich Hanby fought his way up to 3rd. The rest of the fleet spent much of the time swearing, running aground and wondering if we should've stayed on the beach...
Fortunately, for race two, and much to Tom's disappointment, everyone copied his right-handed tactics and had a much more even race. The sight of a whole fleet of RS300ss beating within 10 feet (or less if you were really brave) of the beach caused much excitement for the swimmers and sunbathers, some of whom even unknowingly became obstacles for us to tack around. Dave Acres took the win, Mark Newton held 2nd until the final leg when Rich Hanby and Harry McVicar sneaked over him downwind to take two and third.
With the sun setting, the wind holding, and the tide easing, we kicked off a 3rd race. Dave Acres got caught out at the start, allowing Hanby, McVicar and Luke South to sneak off to the beach early. After no shortage of argy bargy and a few sweary moments (a 50m wide beating channel will do that..) Hanby, Mcvicar, South, Steve Sallis and Will Powell made a bit of a break away. Hanby kept pulling away up the last beat and McVicar held off South to end the day.
Eight races completed bought the second discard in, mixing up the leader board and putting Rich Hanby in the gold bib, Harry McVicar demoted to Blue, and Dave Acres back into the top three.
Sunday's forecast is thunderstorms so fingers crossed for a full send, 20knts, 10ft swells blast to end the weekend.
All on water disagreements shall be settled with the boom of doom.....
Report by Harry McVicar
Up on Y&Y here
Day Four of RS300 Noble Marine Allen National Championship
Day four started at 00:01 prompt with live music, seriously dodgy dancing and copious amounts of rum supped from a hastily bodged Boom of Doom. Dave Acres, Luke South, Cheryl Wood and Harry McVicar led the charge early on, busting some arm waving moves that still never really graduated above dad dancing. Sam Davy, Ben Green, and Paul Watson also ran but struggled to keep pace with the fervent alcohol consumption. The first shock came when South's campaign was hampered by inebriated judgement as he faltered mid stint and crashed into the referee (the rather excellent singer, Chris Pomeroy). That left McVicar to hold on to take an early lead with the dodgiest drunken singing. When the time came to end the music round, focus shifted to the main waterborne event of the weekend - the Dovey Diving Championships. The only competitor in this round was McVicar, ably assisted (monitored for safety reasons) by Ben Green of Lymington Town SC. The crowd were itching in their sleep to see if Harry could finally achieve a forward two and a half somersaults, one twist in the pike position. Despite some final words of encouragement from Green, probably along the lines of "don't mix deep water and alcohol", Harry could only muster a backflip which the local seagull judging panel generously awarded a 9, 9, 9, 9.
Having taken a clear win in the early morning activities, Harry had two challenges to overcome when the sun rose; a grim-faced hangover and a one point deficit to national championship leader Richard Hanby who had been sailing superbly all week. The event was now a two-horse race and the day's forecast was limited to a narrow racing window before the wind shut off and flipped 180 degrees. At 1055hrs on the dot the start sequence began for race nine of the championship. 8 knots of wind blew from the East with the ebbing tide. The line was incredibly busy at the starboard end which left Paul Watson and Peter Mackin room to own the pin end. Mackin won the pin and was jubilant in the clean breeze with Watson a few boat lengths to windward. It wasn't to last however as the 19 other boats had caused a general recall at the other end - bugger.
Attempt number two was a clean start thanks to the black flag. The fleet split across the beat; but both McVicar and Hanby elected for the left-middle of the course. The top mark was very busy as the far left-hand side had pulled well and caused an almost simultaneous rounding for the fleet. Having rounded somewhere around 15th it was difficult for yours truly to see who was leading, but rest assured McVicar, Hanby, Acres, Watson, Liam Willis and South were all in the mix.
Skip forward to the downwind leg and the fleet was compressed again by some pressure pushing down the run. The same leading pack stayed close but it was McVicar who got to the bottom mark ahead of a gaggle of boats which didn't include Hanby. Richard had some work to do. Hanby tacked towards the left side of the second beat, having rounded behind Acres and Mackin. His astonishing upwind pace was enough to cruise up to third place by the time he arrived at the top mark. The breeze was already dying and with it the prospects of a 10th race. But with the two title contenders separated by a few boat lengths the championship was still alive.
The run yielded no improvement for Hanby who had it all to do on the final reach. The breeze now dying completely to a barely sailable level, and Hanby and McVicar were pushing hard to extract every bit of speed available. Hanby overhauled South and rounded mark four a boat length or so behind Harry. A short 20m beat stood between Harry and his first RS300 National Championship win. Harry went right, Richard tacked left and accelerated upwind which surely worried Harry. A confident tack from the Draycote boat was enough to seal the race win and leave Richard longing for a final bite of the cherry.
The water turned to glass, with only vague and inconsistent pockets of breeze in parts of the race area. Eventually, abandonment was signalled and boats were towed home. The closest fought championship for some time was brought to an end and a new champion was crowned - he'd been trying long enough, 10 times to be exact!
Dovey YC were excellent hosts, dealing with an incredibly challenging set of conditions to run racing. Getting a series of nine races in can be considered nothing short of miraculous over four days where several other events were cancelled well in advance across the country. A huge thank you to the host club and the brilliant team at the RS Class Association for ensuring all competitors had a brilliant time on and off the water. Our sponsors Noble Marine, Allen and Rooster have all looked after the RS300 fleet for several years and we thank them for making yet another championship a resounding success. See the full list of winners of the generous prizes below:
RS300 National Champion 2023, Winner of the Clive Everest Cup (day one), Winner of Hyde Sails Cup (day four) - Harry McVicar, Draycote Water SC (15 pts)
2nd Overall, Winner of Speed Sails Trophy (day three), Winner of Lightweight Category, Winner of Apprentice Category (attending 1st nationals) - Richard Hanby, Beaver SC (15 pts)
3rd Overall, Winner of RMW Marine Master's Cup - Dave Acres, Emsworth SC (29 pts)
4th Overall, Winner of the Lionel Boats Youth trophy - Liam Willis, Lymington Town SC (35 pts)
5th Overall, Winner of the Southern Sailboats Salver (day two) - Steve Sallis, Hykeham SC (36 pts)
The Top Club - Emsworth SC
Winner of the Heavyweight Category - Paul Watson, Y Felinheli Llanfairfechan SC
Winner of the A-Rig prize - Mark Henman, South Shields SC
Winner of the Fidelis Trophy - Peter Mackin, Stokes Bay SC
Winner of the Endeavour prize - Cheryl Wood, Pennine SC
Winner of the Wooden Spoon - Luke South, Emsworth SC. Awarded for his aforementioned drunken antics.
The RS300 fleet now has a very definite buzz about it. Three more events are to come this year: Stewartby Open 30th Sept-1st Oct, Dalgety Bay Open 7-8th Oct, and the Inlands and RS End of Season Regatta at Rutland Water SC on the 4-5th November. If the racing or even just the onshore antics are enough to pique your interest then get in touch to try our demo boat at any of our events and join in with this exciting and growing class.
Report by Pete Mackin
Up on Y&Y here
RS300 Noble Marine Allen National Championships
This series has been scored using
9 races have been sailed and there are 2 discards counted
Pos
Helm
Crew
Sail no.
Race 1
Race 2
Race 3
Race 4
Race 5
Race 6
Race 7
Race 8
Race 9
Gross
Net
1
Harry McVicar
Draycote Water SC
523
4
1
6
1
3
10
3
2
1
31
15
2
Richard Hanby
Beaver SC
545
5
3
1
3
5
3
2
1
2
25
15
3
David Acres
Emsworth SC
544
3
4
7
5
7
2
1
10
14
53
29
4
Liam Willis
Lymington Town SC
421
2
7
5
6
9
5
4
6
12
56
35
5
Steve Sallis
Hykeham SC
476
16
13
3
2
1
6
7
7
10
65
36
6
Will Powell
Dabchicks SC Stokes Bay SC
347
8
16
4
4
2
9
9
4
8
64
39
7
Peter Mackin
Stokes Bay SC
556
7
2
8
8
4
13
6
9
6
63
41
8
Luke South
Emsworth SC
520
6
5
10
16
12
7
10
3
3
72
44
9
Thomas Moore
Shropshire SC
519
9
17
15
7
6
1
11
13
11
90
58
10
Mark Schuerch
Hykeham SC
403
10
6
22
19
10
4
18
5
7
101
60
11
Paul Watson
Y Felinheli Llanfairfechan SC
528
1
11
13
17
15
22
14
8
4
105
66
12
Mark Newton
West Lancashire YC
354
17
12
11
9
8
8
5
17
15
102
68
13
Richard Hargreaves
Stewartby SC
452
13
10
2
10
14
17
12
22
9
109
70
14
Matt Sargent
ASA/Thorney Emsworth SC
524
22
8
12
11
13
11
19
16
13
125
84
15
Sam Davy
Hykeham SC
457
22
22
17
14
11
14
13
11
5
129
85
16
Tim Le Couilliard
King George SC
530
14
9
9
13
19
12
16
22
22
136
92
17
Alex Watkins
Haversham SC
473
11
15
18
15
18
15
8
15
17
132
96
18
Ben Heppenstall
Whitefriars SC
537
12
18
14
20
17
18
17
14
16
146
108
19
Ben Green
Lymington Town SC
313
15
14
20
18
20
16
15
12
19
149
109
20
Mark Henman
South Shields SC
450
19
19
16
12
16
19
20
18
18
157
118
21
Cheryl Wood
Penine SC
532
18
20
19
21
21
20
21
19
20
179
137